…when you can't go back to sleep for a two-hour delay, and you don't feel like working?
Why, PhotoFunia, of course.
Ho ho ho
~
Laissez les bons temps rouler
~
I give you love potion number nine
~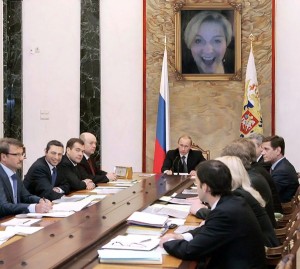 I am vatch all ze komrades' meetinks
~
Assemble the posse
~
Rat Fink, Rat Fink. What a donkey.
But hey, you know what day it is. Time to relax and enjoy the weekend.