Yesterday I saw a picture of Kurt Russell, and I thought, "Wow, he looks good for 57 years old." Then I wondered how many other actors, say, over 40, still look great (and by "great," I mean "not necessarily drop-dead gorgeous, but really good"). Here's my list, in somewhat ordered fashion (especially the last 2).
Still Got it After 40 List
14. Weird, but easy on the eyes at 46
13. Jackie Chan - still boyish at 54
12. Al Pacino - still the man
11. Dennis Quaid - ruggedly handsome
10. Timeless.
9. John Bon Jovi - well preserved at 45
8. Pierce Brosnan - dashing at 55
7. What a comeback, eh? Love him.
6. Richard Gere - cuter at 59 than at 29
5. Joel Gretsch - I'm still mad that The 4400 was canceled.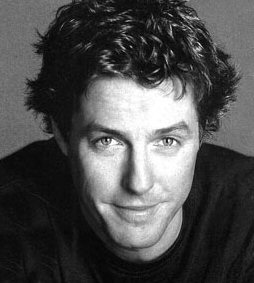 4. Hugh Grant - still cute at 48
3. Kind of a wackjob, but pretty
2. Forty and completely gorgeous
1. No surprise here. Perfection.
And just for my friend Bando:
Jon Hamm of Mad Men, though he's 38
A couple of these photos, admittedly, were taken before the actors were 40 (both Hughs, for instance), but I liked them, so I posted them.
So who are your favorites? Who else in Hollywood has kept it basically together without destroying his face with cosmetic surgery? Let's stick to men this time — I'll do a post on girls later.
Photo credits: Time, Vanity Fair, Universal Pictures, GQ, imdb.com, Associated Press, AMC-TV.